Executives International continues to move forward under the guidance of a its new President, Mr. Simon Hardy (June 2015) who, along with a dynamic Committee is working together to bring our business-networking group to new heights.
We value your membership and your input so, please do not hesitate to contact us with your suggestions and ideas!
---
EI President – Simon Hardy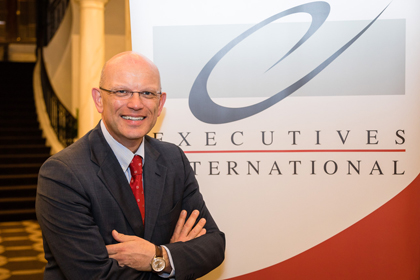 | | |
| --- | --- |
| Nationality:  | British |
| Profession: | Owner of Fitting Wines / Personal Wine Consultant |
|   | |
Simon spent almost 25 years in consumer marketing and strategy development roles at Nestlé where he managed brands with global reach such as Nescafé, Maggi and Friskies.
After a variety of assignments in the UK, USA and Switzerland he moved here permanently over ten years ago.
In 2010 he started his own business, Fitting Wines, offering a range of personalized wine services to both private and corporate clients in Switzerland. He is a qualified wine expert having passed the Diploma in Wines & Spirits at the Wine & Spirit Education Trust, the leading industry training body in the world, and holds a Master of Arts (Joint Honours) in French and German at the University of Oxford in the UK.
---
Vice President – Thomas P. Rosenfield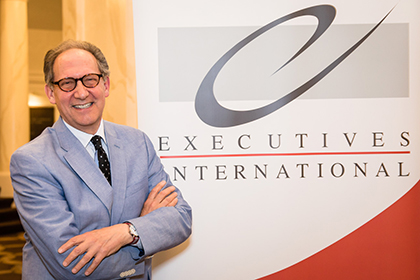 | | |
| --- | --- |
| Nationality: | United States and Swiss |
| Profession: | CEO MyGolf S.A. |
| . | |
Tom Rosenfield was born in New York City and graduated from Friends Seminary. He received his university degree in Mechanical Engineering and Materials Science from Duke University and began his career with the Dow Chemical Company (Midland, Michigan). In late 1977, he was recruited by Solarex Corporation (Rockville, Maryland), the leading company in photovoltaics where he managed several major research contracts including a $10 million grant from the United States Department of Energy to develop semi-crystalline silicon (the most widely used semiconductor substrate for solar cells).
In 1982, he moved to Switzerland to operate the Solarex European headquarters responsible to develop the European market for Solarex and handle the technical coordination between its affiliated licensees.
In 1990, Tom started Infotrak S.A. to manufacture electro-dynamic signage for billboard and sports advertising. Infotrak S.A. was also responsible for managing the marketing and sponsorship of the Lausanne Hockey Club.
Currently, Tom is the administrator for several private properties in Italy and advises two private investment funds.
His hobbies include golf, bridge and bungee jumping (not).
---
Treasurer - Andreas Wettstein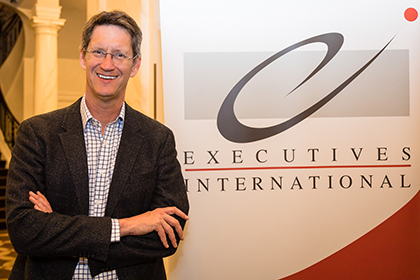 | | |
| --- | --- |
| Nationality:  | Switzerland and Guatemala |
| Profession: | Managing Partner at Agility3 |
|   | |
Andreas Wettstein is a Swiss who was born and raised until in Guatemala. At the age of 16 he moved with his family to Switzerland, where he stayed until relocating to Germany to study food and beverage technology at the Technical University in Munich.
With a university degree in his pocket, and the Intention to work in Latin America, he applied to Nestlé. But Nestlé had other plans and offered him a job in China. After 8 years with Nestlé and with a fresh MBA degree from HEC Lausanne, he moved into consulting, where he held senior positions in PwC and Ernst & Young.
In 2013 he started yet another chapter in his life, founding Agility3, a consulting firm specialised in helping executives and business owner build viable, resilient and scalable businesses. He mainly works with owner-managed businesses and NGO's.
Besides Switzerland and Guatemala, Andreas has lived in Germany, China, Australia, Singapore, Malaysia, Philippines and USA. He has also done project work in Finland, France, Tunisia, Gabon, Vietnam, Indonesia and Thailand. He speaks German, English, Spanish, French and intermediate Mandarin.
---
Committee Member – Rosalind (Lindy) Evans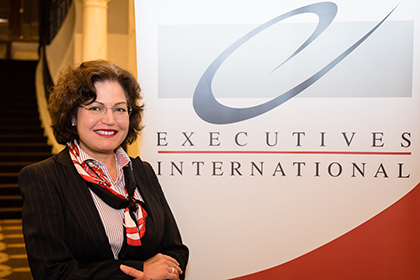 | | |
| --- | --- |
| Nationality:  | British and Swiss |
| Profession: | Key Account Executive |
|   | |
Lindy was brought up as an "Expat Child" on many continents including Africa, South America and the Far East and this has given her a multi-lingual and multi-cultural affinity. She returned to the UK to finish her education and studied Business Management in London. She then worked in the IT and property fields.
Lindy moved to Switzerland in 2001 and liked it so much that she even became Swiss. More recently Lindy has been working for an international trade finance company in an administrative role that includes special projects and statutory responsibility.
---
Honorary Life President – John H. Fearn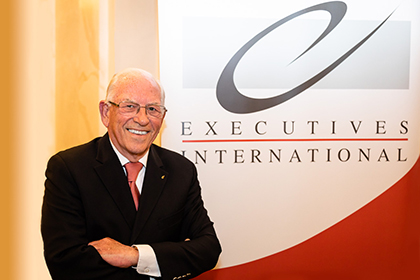 | | |
| --- | --- |
| Nationality:  | British |
| Profession: | Human Resources and Executive Search Consultant |
|   | |
John is a managing partner of Fearn Associates, a successful Executive Search and consulting practice he founded in 1979 in St-Sulpice.
He held the position of President of Executives International from 1990-1992.
In June 2011, after 21 years as an active Committee member, John has decided to step down.  Nevertheless, we still  look forward to seeing John at our events and to sharing his good wit as the Committee is delighted to announce that he will remain with us as Honorary Life President of our business-metworking group.
Our many thanks to John for his continued support and bonne continuation!
---
Committee Member – Ray Lewis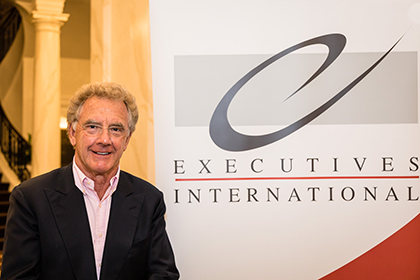 | | |
| --- | --- |
| Nationality:  | British, recently applied for Swiss nationality |
| Profession: | Independent Consultant |
|   | |
Ray spent over 25 years as CERN's exhibition and events manager, responsible for organizing and managing events + exhibitions (permanent, travelling and temporary) throughout Europe and locally.
In 2008 he started his independent consultancy, Projex's, specialised in Event, Exhibition + Seminar management services. During 2015 he accepted the position of Project Manager for CFH Exhibitions Switzerland. The services proposed by CFH exhibitions are complimentary to those proposed by Projex's.
Educated on the Isle of Wight, he arrived in Switzerland in 1973 after working in London and spent over 38 years at CERN, his background is mechanical engineering that has served him well during his career in event management.
Ray is bi-lingual (Eng. + French).
---
Committee Member – Elena Salomon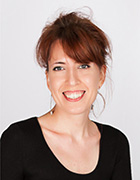 | | |
| --- | --- |
| Nationality:  | Russian |
| Profession: | Entrepreneur / Language Trainer / Owner of language center "Business LINGUA-PARC" Sàrl |
|   | |
After obtaining a Master's degree in Linguistics and Cross-Cultural Communication Elena established herself as an entrepreneur in the area of language training and international cooperation. To enhance her business development she continued her studies by receiving an educational grant from the Russian Presidential Program training top managers majoring in Marketing.
In 2009 she came to Switzerland as a Swiss Confederation scholarship holder for MSc in International Business Development. She persevered with her business development in Switzerland and is now running her language center with the offices in Lausanne and Yverdon operating all over Swiss Romandie. A registered center for qualifications of London Chamber of Commerce and Industry, EduQua certified, Business LINGUA-PARC is a preparation center not only for language exams but for internationally acclaimed professional qualifications. Being also active in business tourism the center has recently become an official Swiss representative of World Business Forum New York. In addition to her main activity Elena is also the founder and president of the Swiss Language Teaching Association.
---
Committee Member – Janet Shaner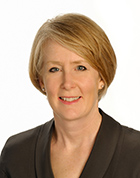 | | |
| --- | --- |
| Nationality:  | USA |
| Profession: | President, Top10 Learning Solutions |
|   | |
Janet grew up in Iowa and lived many places in the US before moving to Switzerland in 1998. She worked for 17 years with IMD before founding her own company, Top10 Learning Solutions, in 2015.
Her company provides services in management education including the design and marketing of learning programs, practice-oriented research, and workshops on networking and organizational behavior.
Janet speaks French plus improving Italian and some German. She is an expert in learning and networking both through academic research and real world practice.
---
Committee Member – Bill Morrison - on sabbatical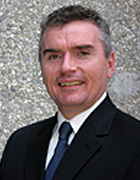 | | |
| --- | --- |
| Nationality:  | Scottish |
| Profession: | Management consultant (focusing on sales & marketing) |
|   | |
Bill has been an international sales and marketing leader for more than two decades and set up the Swiss office of Sandler Training in late 2009. Having lead business development campaigns in markets as varied as Scotch Whisky and Gore-Tex for companies ranging from start-ups to Rolls Royce aerospace, he has wealth of experience to draw on.
Since joining the expat community in the Suisse Romande he has been an active member of the local business world and is keen to help business find new ways to expand. Bill completed his post graduate studies at the Edinburgh Business School and through the Chartered Institute of Marketing.