EI Golden Jubilee Parker Pen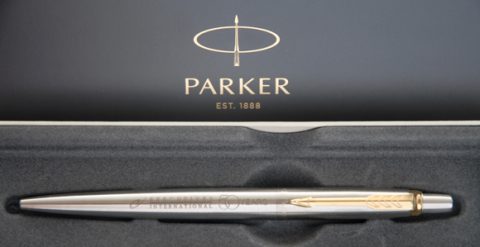 EI and Parker team up to create Jubilee souvenir
Available at upcoming events through 2017-2018
Celebrate Executives International's Golden Jubilee with a beautiful and elegant Parker ballpoint pen, featuring the EI logo and our '50 Years' insignia.
These pens are exclusive to EI and available for purchase when registering to events throughout 2018.
The pen costs CHF20, and you can pick them up at any Golden Jubilee Programme event.