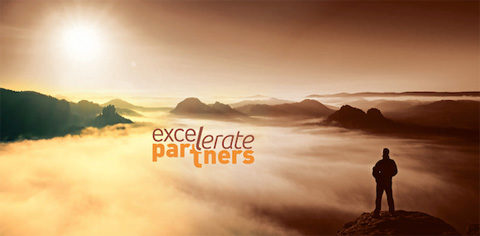 EI Member Offer: Beyond Corporate Employee – Excelerate Your Executive Evolution
Become An Independent Professional Masterclass
Save the date – 08:30 - March 7th 2019, Gotham Lausanne Flon, Rue du Port-Franc 22, 1003 Lausanne
With a growing number of people considering independence as their next career choice, the advisory firm excelerate partners is bringing together experienced business owners to help you get started with confidence and clarity.
This masterclass will accompany on your journey to independence by offering a mix of applied learning and personalized feedback that will leave you empowered to take the necessary steps to make your business ambitions a reality.

Learning from successes and failures
Join experienced practitioners to fast-track and personalise your knowledge and expertise for your entrepreneurial journey. This ½ day immersion masterclass is led by André Delafontaine, founder of excelerate partners after spending 17 years in multinational corporate environments, starting 3 other businesses and coaching hundreds of startups and transitioning executives - see introductory video below.
Personal project break-outs
This masterclass is designed to bring a small number of local executives together, along with their peers, for the delivery of focussed, knowledge skills and shared practical experiences. Designed for those considering their future career as independent consultant or in a start-up or nurturing an entrepreneurial spirit within your current or next employer.
Your journey throughout the day and beyond
What we'll explore throughout the day - including breakouts to work on your project
How to stand out from the crowds of competition
Crystalizing your value proposition
Testing your business model vs testing your product
Key success predictors & matching toolset
What will you walk away with?
Do's and don'ts of entrepreneurial myth busting
Pragmatic toolkit applicable every day
Plan for your journey for concrete and measurable steps
Supportive network of coaches and peers to accompany you along your journey
This event has limited availability and will be held at Gotham Lausanne Flon, Rue du Port-Franc 22, 1003 Lausanne
The workshop is delivered in English, is from 8:30 to 12:30 and will be followed by an informal brunch with the speaker and coaches until 13:30
SIGN-UP AND EI MEMBER OFFER
Sign-up directly at excelerate partners website here: https://etickets.infomaniak.com/shop/ptIYn222QW/
The workshop price is CHF350, for current and valid EI members the price is CHF200 by using the following promo code: VK1HPDPV
NB! This workshop is open to all participants, EI members or not. Your membership's validity will be verified with Executive International before you can join the workshop at the discounted price.