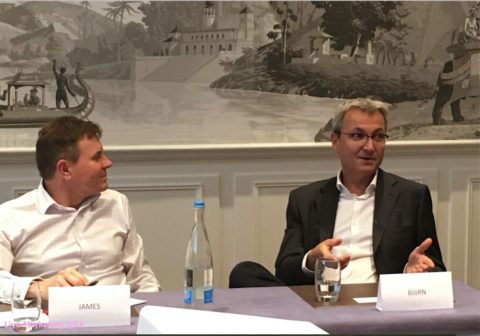 EI Member Offer: LIVE Marketing Q&A in October and November
"What can I do to get marketing results fast?"
"How am I going to reach my target market?"
"I want to raise the profile of my brand, but where do I even begin?"
Do you have a marketing question that keeps you awake at night?
You know that if you crack that hard nut you will move ahead in your business … and you will sleep better.
You can go the long way around and start joining courses, reading articles, blogs and books ... OR
You can send your question via an online form to us and we will answer it LIVE. You will get a practical, hands-on answer to your very specific question and the clarity on what to do next, step by step.
Other small business owners have joined the event and gained the clarity that they needed. Here's what one of the participants, Dave Burrows, Owner of Snow Pros Ski School said: ''I was amazed by the detail that you went into on the questions. Thank you for taking the time to look so closely at what I could be doing better. I thought your event was excellent. I would certainly be interested to attend again once I've implemented some of your ideas over this winter''
We answer 3 questions per event with 10 more seats available for observers who do not have a specific question but want to learn new marketing tactics and techniques.
3 LAST EVENTS OF THE YEAR:
10 October, Wednesday - Lausanne, Hotel Continental
30 October, Tuesday - Geneva, Hotel Tiffany
21 November, Wednesday - Lausanne, Hotel Continental
NB! SPECIAL OFFER ONLY FOR EI MEMBERS
Get the value of the VIP ticket at the Observer ticket price of CHF30!
The VIP ticket is valued at 150 CHF and includes:
1) the entrance ticket
2) the right to ask a marketing question (we answer it at length in 40 min)
3) a 1h strategic session with Ioana Hardy, Marketing strategist or Ekaterina Filippova, Online Visibility expert to work on your current marketing challenge
HOW TO REGISTER:
To save your seat please email directly to hello@marketingqanda.com
More information about the event: https://events.marketingqanda.com/live-marketing-questions-and-answers-2018/