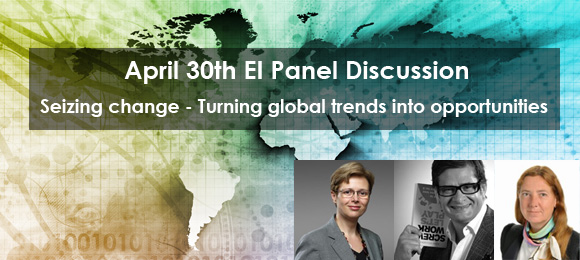 The playing field in which companies operate is changing. So too are the players, their roles, and even the game itself. Leaders who continue to act as if the old rules apply will find themselves and their organizations sidelined or left behind. Old mindsets will need to be abandoned and replaced with a fresh approach based on what the world is becoming, not what it used to be.

Doing this is about much more than thinking outside the box; it is about throwing away the boxes entirely. Boundaries – those between industries and companies, and those that differentiate between colleague and competitor – are collapsing. Arm's length relationships are giving way to complex, connected ecosystems built on digital platforms that are reinventing how we communicate, live and work.
Societal expectations of business are changing, with traditional institutions losing trust, even as regulators struggle to keep up with the changes around them.

Understanding this changing playing field is a crucial part of preparing an organization – and each of us as individuals – for the future.
Change can be daunting, but more often it reveals new opportunities. In this panel discussion, we will take a look at some of the major trends reshaping the world today and their implications for us and our organizations; how the role of regulation and stakeholder management fits into this picture; and how the future of communications could impact our lives and work.
However, it's not just about the panelists' perspective! Drawing on the group's collective expertise and insights, we hope to discuss together questions including:
Which of these trends are impacting us now – and how are we responding?

How can small as well as large organizations identify and seize the opportunities?

As a network, what can we do together to make the most of the opportunities ahead?
The panelists are:

Sanja Fabrio, Partner at Visconti, Principal at Strategic Government Affairs
Fredrik Karlström, Chief of Exuberance / MD, The Magic Pencil
Tracey Keys, Director, Strategy Dynamics Global SA
Moderator: Tony Johnston from World Radio Switzerland

PANELIST INFORMATION
Sanja Fabrio, Partner at Visconti, Principal at Strategic Government Affairs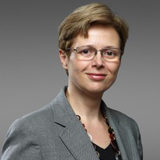 Sanja is Partner at Visconti and Principal at Strategic Government Affairs, a regulatory strategy advisory helping executives to take a fresh look at the way they deal with regulatory pressures. She works with companies to proactively address those challenges, develop outreach strategies for their stakeholder base, manage regulatory risks and turn them into business opportunities.
She collaborates with IMD business school focusing on regulation having a potential to affect the corporate license to operate. Sanja is contributing business cases and papers and co-hosts lectures at IMD's OWP course.
Sanja held previously top management positions in Philip Morris International in both line management and Corporate Affairs. She managed startups and mature business ventures and has broad experience in emerging markets where she lead restructurings, acquisitions and partnerships with local companies. Her expertise extends to interaction with and mobilization of internal and external stakeholders, from governments to business partners, employees and customers. With background in economics, Sanja holds MBA from SDA Bocconi of Milan, Italy and is fluent in English, French, Croatian and Italian and commands a fair knowledge of German.
Fredrik Karlström, Chief of Exuberance / MD, The Magic Pencil
Fredo has never been able to accept the status quo. Born in Stockholm with parents as diplomats (Italian mother and Swedish father) and raised on-the-move across Sweden, USA, France, Argentina, Italy, Germany and Switzerland; he's a Marketing and Communications specialist with a difference.
He graduated from HEC Lausanne in Business Management and Marketing, working internationally across both FMCG and B2B environments. In 1997, seeking fresh perspectives, he moved into the creative sector and is now Managing Director of integrated creative agency, the Magic Pencil.
Fredo's personality reflects his cosmopolitan upbringing and his passionate belief in childlike thinking. He believes that inspiration (just like magic) happens when individuals are not constrained by adult like conformity. Fredo believes that dreams come true, that life is lived only once and that 1+1>2!
He tackles every communication challenge with a child-like exuberance: he's even got a milk tooth! He's jumping for joy when building brands, changing perceptions, engaging audiences, and delivering bottom-line returns for his clients.
Tracey Keys, Director, Strategy Dynamics Global SA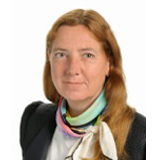 Tracey is a Director of Strategy Dynamics Global SA, publisher of www.globaltrends.com, and is co-author of The Global Trends Report 2013 and The Global Trends Fieldbook. Prior to founding Strategy Dynamics Global SA, Tracey worked with senior executives at IMD, and has held senior roles at the BBC, Booz &Co., Deloitte & Touche and Braxton Associates, as well as advising a number of start-ups.
Tracey is a Fulbright Scholar and holds an MBA from The Wharton School, University of Pennsylvania where she was distinguished as a Palmer Scholar. She is a co-author of Ready? The 3Rs of Preparing Your Organization for the Future, Must-Win Battles, and co-editor of Mastering Executive Education: How to Combine Content With Context and Emotion.
Tony Johnston, Drivetime Presenter at World Radio Switzerland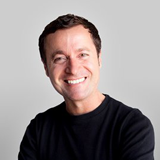 Tony Johnston has worked the past 27 years as a television presenter, producer, radio broadcaster and professional MC.
He started his career in Australia before moving to Switzerland.
In 2008 Johnston joined the World Radio Switzerland and presents Drivetime show on weekdays.
EVENT DETAILS
Date: Thursday, April 30th
Place: Lausanne Palace Hotel
Registration: 18:45 – 19:20
Welcome drink: 18:45 – 19:20
Presentation: 19:30 Presentation with Dinner