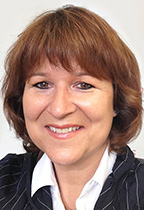 Nationality: Dutch
Profession: Director C2You! Career & Integration Services
Mirella de Boer founded C2You! in 2007. The aim of the company is to provide services to international companies to support the partners of their Expats in finding rewarding careers in Switzerland and assist them to integrate into the Swiss society. With the competencies and experience gained in supporting expat partners on the Swiss employment-market, the company has also developed outplacement services and is now actively providing career transition activities. While building strong partnerships with local businesses in the Lake Geneva area the time was right to also develop and implement recruitment services, which are now part of the C2You! portfolio.
All C2You! services are based on new and innovative programs. Throughout all C2You activities Mirella leads her team in supporting and motivating clients to achieve their career goals while facing the difficulties of moving ahead towards new opportunities in a changing and challenging job market.
A Bachelor degree in Business Administration and a Marketing Specialist Program from the NIMA institute in the Netherlands are the educational basis for the start of Mirella's activities. Since 2007, this background has been strengthened by a certification for Global Mobility Specialist from ERC worldwide. Subsequently, she is accredited as coach, trainer and career modeling specialist for TTI DISC assessments and the DISCOVER talent development program.
Having more than 20 years of experience in Human Resources, Marketing, People Management and Account management she understands the challenges in HR-management, business and operational management while working for industry-leaders such as KLM Royal Dutch Airlines, Wall Street Institute, Tupperware and Medtronic.
Mirella's personal passions are singing, tennis, skiing and travelling.