Executives International continues to move forward under the guidance of a its new President, Mr. Tom Rosenfield (January 2019) who, along with a dynamic Committee is working together to bring our business-networking group to new heights.
We value your membership and your input so, please do not hesitate to contact us with your suggestions and ideas!
---
President – Thomas P. Rosenfield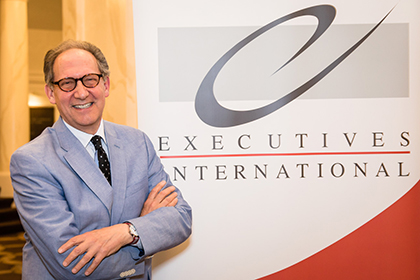 | | |
| --- | --- |
| Nationality: | United States and Swiss |
| Profession: | CEO MyGolf S.A. |
| . | |
Tom Rosenfield was born in New York City and graduated from Friends Seminary. He received his university degree in Mechanical Engineering and Materials Science from Duke University and began his career with the Dow Chemical Company (Midland, Michigan). In late 1977, he was recruited by Solarex Corporation (Rockville, Maryland), the leading company in photovoltaics where he managed several major research contracts including a $10 million grant from the United States Department of Energy to develop semi-crystalline silicon (the most widely used semiconductor substrate for solar cells).
In 1982, he moved to Switzerland to operate the Solarex European headquarters responsible to develop the European market for Solarex and handle the technical coordination between its affiliated licensees.
In 1990, Tom started Infotrak S.A. to manufacture electro-dynamic signage for billboard and sports advertising. Infotrak S.A. was also responsible for managing the marketing and sponsorship of the Lausanne Hockey Club.
Currently, Tom is the administrator for several private properties in Italy and advises two private investment funds.
His hobbies include golf, bridge and bungee jumping (not).
---
Treasurer – Richard Heath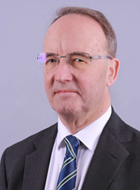 Richard has over 40 years of experience within the Financial industry, including 5 years within Switzerland. His extensive knowledge of underlying financial services and products made him one of the most recognized financial planners in Switzerland, where he advises clients on investments, retirement planning, estate planning and many more financial milestones.
His clients are located across the world, so those existing ones moving away from Switzerland are maintained under his management.
---
Honorary Life President – John H. Fearn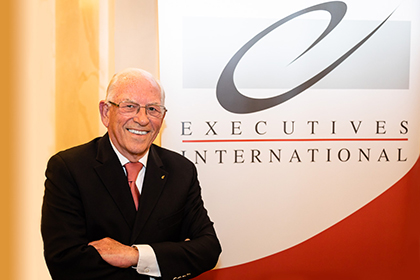 | | |
| --- | --- |
| Nationality:  | British and Swiss |
| Profession: | Human Resources and Executive Search Consultant |
|   | |
John is a managing partner of Fearn Associates, a successful Executive Search and consulting practice he founded in 1979 in St-Sulpice.
He held the position of President of Executives International from 1990-1992.
In June 2011, after 21 years as an active Committee member, John has decided to step down.  Nevertheless, we still  look forward to seeing John at our events and to sharing his good wit as the Committee is delighted to announce that he will remain with us as Honorary Life President of our business-metworking group.
Our many thanks to John for his continued support and bonne continuation!
---
Committee Member – Brigitte Bürgisser

| | |
| --- | --- |
| Nationality:  | Swiss |
| Profession: | Founder of eShortRental & Associate Director of The Shen Foundation |
|   | |
Brigitte Burgisser is an entrepreneur and founder of booking platform eShortRental.com.
After having worked in 3 continents, 6 countries and moving 10 times, she returned to Switzerland and founded eShortRental.com, an online real estate business portal and has helped many professionals, families and visitors find their place to call home.
Since childhood she felt an urge that society should take more responsibility in their actions for the wellbeing of humanity. She feels that the potential to achieve a more sensible and equal world for human and nature is far from reached.
Brigitte is the executive director of the Shen Foundation and is responsible for the day to day operations of the foundation.
---
Committee Member – Mark Kissack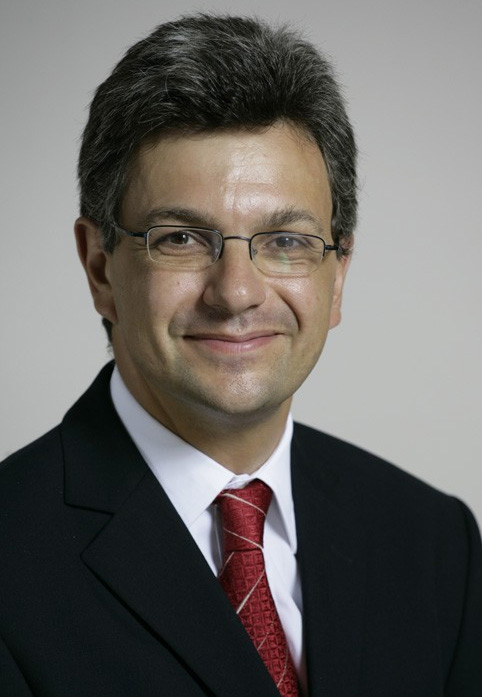 | | |
| --- | --- |
| Nationality:  | British / French |
| Profession: | Accountant |
|   | |
Mark Kissack grew up in London and arrived in Switzerland in 1996.
Mark has worked in finance and operations for a number of multinationals including Hertz, Haemonetics, SICPA and Metalor. In the last few years, he has been providing interim finance support to companies of all sizes.
Mark has an Economics degree from the University of Manchester and is a Fellow of the Institute of Chartered Accountants of England and Wales (ICAEW). He is bi-lingual (English & French).
---
Committee Member – Stephan Kreuzberg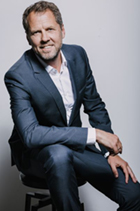 | | |
| --- | --- |
| Nationality:  | German |
| Profession: | Leadership and Scaling Expert for fast growing businesses |
|   | |
Stephan came to Switzerland as an Expat in 2010. He is a Leadership and Business Scaling Expert who helps fast growing businesses, such as Startups, Scaleups and SMEs to thrive.
His mission is to help aspirational individuals to grow their self-efficacy in the areas of Leadership and Business Scaling. This enables fast growing young companies to scale through applying the right leadership and scaling techniques in a sustainable and self-efficient way.
Having acted in various key leadership roles in the last more than 20 years, from big multinational organizations to SMEs to dynamic Startups, he has seen first hand that most young teams actually fail due to 'people related' issues of various kinds.
As a university certified management trainer, certified independent board member and NLP & Wingwave Masterpractitioner, he is combining his practical business know-how with a deep and systemic approach to training and coaching. This helps his clients to build their leadership muscle from within and at the same time translate their insights and learnings into practical actions and immediate results.
Find out more: Website
---
Committee Member – Veronica Savu

| | |
| --- | --- |
| Nationality:  | Swiss |
| Profession: | CEO Morphotonix |
|   | |
Veronica moved from the US to Switzerland in 2007. She holds a PhD in Physics from Yale University and is an accredited INNOSUISSE start-up coach.
After 17 years of academic research focused on nanotechnology at Caltech, Yale University, EPFL, and University of Basel, she co-founded Morphotonix, an ink-less printing start-up that secures and identifies brands all over the world, with the lowest Carbon footprint.
Veronica enjoys working with and on start-ups, making science fun and approachable, all while savouring holographic chocolate – an amazing product that she helped created.
---
Committee Member – Rik Segers

| | |
| --- | --- |
| Nationality:  | Belgian |
| Profession: | Business Development |
|   | |
Rik came to Switzerland in 2007 as an expat.
With +25 years of commercial experience in the water treatment business in EMEA, he has build up knowledge on markets, joint ventures, product integration and new product launches. Both on the strategic side as well as the implementation side.
Over the last years he has been more involved with judging and mentoring start-ups.
Right now he is working on bringing water data to the cloud to allow users to better understand their water needs, whether it is for water usage, grey water recycling or protecting your property from water damages.
Next to that he is also starting up water ventures in the Far East.
---
Committee Member – Janet Shaner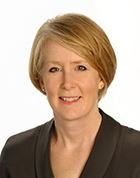 | | |
| --- | --- |
| Nationality:  | USA |
| Profession: | President, Top10 Learning Solutions |
|   | |
Janet grew up in Iowa and lived many places in the US before moving to Switzerland in 1998. She worked for 17 years with IMD before founding her own company, Top10 Learning Solutions, in 2015.
Her company provides services in management education including the design and marketing of learning programs, practice-oriented research, and workshops on networking and organizational behavior.
Janet speaks French plus improving Italian and some German. She is an expert in learning and networking both through academic research and real world practice.
---
Committee Member – Frances (Fran) M. Strickland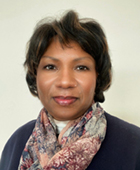 | | |
| --- | --- |
| Nationality:  | USA |
| Profession: | Founder and Executive Consultant Verolead™ and Verolead Biz Solutions Consultancies - Business Strategy & Profit Acceleration |
|   | |
Fran Strickland hails from South Carolina, growing up in the northwest corner of the state, in a small community nestled in foothills of the beautiful Blue Ridge Mountains.
Her more than 30-year career unfolded first in manufacturing management then into Human Resources. Her experience as trusted advisor and business leader is multi-cultural, multi-geographical, and multi-industry in a variety of business contexts including greenfield manufacturing start-ups, regional leadership, and HR transformation.
By way of Racine, Wisconsin, Fran arrived in Switzerland in 2009 as the Head of HR for Europe with SC Johnson, Inc.; and established V Chastain Global Enterprises LLC in 2013. She launched the Verolead™ brand in 2021. She offers her expertise to SME owners as a single point of contact, integrating business strategies that strengthen growth and profitability with people engagement.