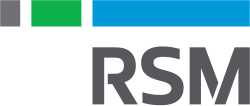 RSM Switzerland is committed to enabling clients through a greater understanding of what matters most to their business.
The RSM International Network
As the world's sixth largest audit, tax and consulting network, the RSM global nexus of member firms draws on more than 41,000 people in 750 offices, across 116 countries - including the world's top 40 major business centres - to help guide clients through business challenges, both locally and seamlessly across borders.
Multinationals and international clients working in multiple markets can expect to experience the same commitment to quality and excellence across RSM's vast global network. That means providing in-depth, up-to-date knowledge of the relevant local rules and regulations spanning different jurisdictions.
Providing ready access to audit-, tax -, corporate financial - and advisory accounting services experts, RSM Switzerland one-firm structure underscores a client-focused culture. This culture nurtures strong collaborative client partnerships across growth-focused entrepreneurial businesses, through to leading multinational organisations operating within diverse industry sectors, not-for-profit organisations and governments alike.
By better understanding the challenges and opportunities specific to a client's business regardless of size, our trusted advisers ensure they take every step within today's complex and fast evolving business environment without hesitation. We dig deeper to truly understand every client and the business environment they're operating in and by doing so, we identify emerging opportunities and pre-empt challenges with the right solutions. In addition to these core services, RSM member firms also offer a wide range of specialist international services, such as IT, consulting, legal and risk advisory, forensic accounting, human resource consulting, and global compliance reporting.
In addition to local knowledge provided by our advisers in Geneva, Lausanne and Zurich, we draw on our international reach and scale to ensure clients stay at the forefront of the world's best practices, technology and innovation within a rapidly changing global economy.
Please also visit our newsroom which is frequently furnished with important news which you may find very useful.