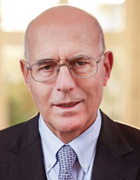 Nationality: Swiss and Austrian
Profession:Executive Coach and Mentor
Ernst Bechinie grew up and studied in Vienna, lived over 30 years in Germany and has taken residence in the Lausanne area in 2004.
He has been introduced to EI in 2008 by John Fearn and is enjoying the events and conversations in an international community.
Ernst has been an entrepreneur in the consulting business for most of his career.
He has been building up and managing consulting companies in Germany and Switzerland. Amongst others he has founded and managed together with partners his consultancy in Frankfurt specializing in strategy, organization and leadership development; selling the company after 20 years of operation to PwC.
Before this he was a partner of the Hay group in Germany, managing a business unit, being part of the leadership team establishing the firm in the country.
In Switzerland he has during the last 10 years built up his coaching practice working with entrepreneurs, executives and professionals in professional transformation, and mentoring coaches and consultants. He also has a strong interest in advancing the practice and application of coaching. In this context he has performed empirical studies in entrepreneur and career development, leading now to a publication "Roads to Entrepreneurship" appearing in summer 2013.
Ernst holds a Master Degree in Civil Engineering from the Technical University of Vienna and a PhD in Political Science from the University of Vienna.
He enjoys exploring the Swiss mountains, is interested in European contemporary history and psychology, and a strong supporter of "Swissness".
He would be delighted to talk to any topic of your choice over a glass of vine.