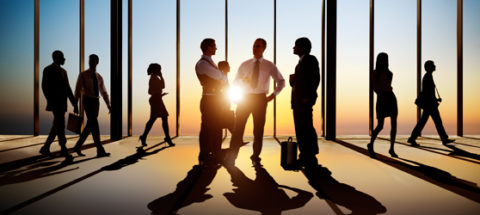 EI Sponsors and Corporate Members
Thank you to the Vontobel Investment Bank which is once again our principal sponsor in 2019. The continued support of this fine institution is of great benefit to EI and our members, and we are grateful for their sponsorship. We encourage all of our members and their guests to come and hear Mr. Lars Kalbreier, Chief Investment Officer, talk on January 24 about Vontobel's views on thise highly volatile economic period.
Also, we are proud to announce that excelerate partners, a fast-growing organization which includes a diverse network of experts from many disciplines has become our newest Corporate Member of Executives International.
excelerate partners (EP) is a partnership of highly seasoned executives who bring together their skills and expertise to leverage each other's businesses and to deliver broader and deeper solutions for customers than they would alone.
André Delafontaine, founder of EP, says "I am delighted to have EP join forces with Executive International. The synergies between our two organisations are clear and together we can foresee much positive impact in the Suisse Romande region and beyond"
Keep an eye out for highly beneficial offers EP will be imparting to Executive International Members!
A warm thank you for renewing their Corporate Memberships goes to:
StarSupply Renewables, a world leading commodity broking group of companies with a mission to promote the adoption of a low carbon future
and
The International School of Lausanne, providing the local and international community with a holistic, international education that emphasises excellence and rigour in a supportive, family environment.
We look forward to seeing you at our events!